Training Centre
Since we are professionals, we possess our own Training Centre, ideally customized to the characteristics of the courses that we organize. In Emermed Training Centre can take place lectures, exercises, simulations, discussion panels and seminars not only in the subject area of first-aid and life-saving, but also in related fields. Emermed Training Centre allows also to conduct meetings, lectures, press conferences and many other activities.
Due to the wise use of interiors and space, we are able to conduct even few trainings simultaneously for several dozen people each.
Participants are provided with:
Few training halls,

High comfort and clean, modern interiors,

Good multimedia tools,

Top quality teaching tools,

Tea, coffee and lunch facilities,

Possibility of catering supply,

Easy access – public transport in close proximity, and possibility to arrive by private car, as well as a free of charge car park.
Training Centre is located in Warsaw at Kryształowa 33A, in EMERMED GROUP®headquarters. The map showing how to get there is in the tab CONTACT.
Training Centre in numbers
Only few may pride in such a well-equipped and fancy hardware base. EMERMED TRAINING CENTRE is:
Over 500 square meters of surface

4 training halls

45 basic and advanced mannequins (BLS/AED, ALS, emergency, aquatic)

100 first-aid kits

30 rescue bags and rucksacks

15 full rescue sets of the National Fire Brigade R-1, including spinal boards and Kramer splint

20 various types of stretchers (scoops, folding, ambulance, flexible sheet)

50000 items of training dressings

15 computers and multimedia projectors

3 professional smoke generators

2 power aggregates and a set of lamps allowing to light and area of 1000 square meters

5 video cameras

A rescue tent allowing to conduct many hours of trainings and other rescue actions in each area and weather conditions.

All-terrain communication system covering the area of 50km

Alpine set allowing to organize altitude trainings for up to 100 people

2 off-road cars allowing to get to most of the places where ordinary cars will not.
Or maybe you need to run your own training?
Due to the fact that we own the interiors and the equipment, we may let them or even the whole Centre. Should you need support, we will help you – for more information contact Trainings Department.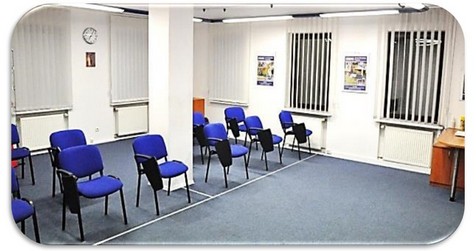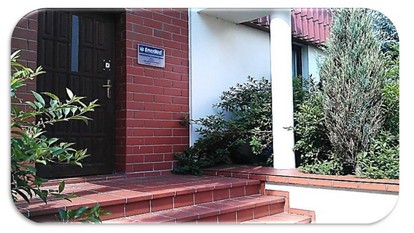 « return