The Tall Ships Races 2017 with PKO Bank Polski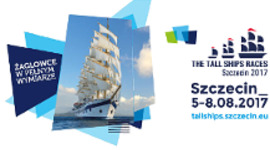 Rally of tall ships in Szczecin it is the most waited and greatest sailing event of this year.

A plenty of the attraction, games, festivals and concerts of stars, amongst which among others Andrea Bocelli and Kayah.

Our coaches are training yachtsmen and guests of the race intensively.
We are working on two positions. We are inviting everyone which are visiting Szczecin to us.
« powrót